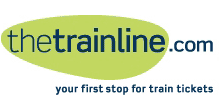 As a frustrated past user of
thetrainline
(National Rail's alternative, though less attractive, always seemed to be more efficient) it was good to read that it has now been re-designed after considerable user research.
In an interview with
e-consultancy
(via
Usability News
), Ian Hildreth of
thetrainline
comments '...web analytics tells you the 'what', but it doesn't tell you the 'why'. The qualitative stuff really helps you get under the skin of why people are doing stuff on the site.' And (music to my ears) he notes the importance of getting research recruitment right - in this case ensuring both business and leisure customers were included.
None of this is rocket science. Indeed most user experience research isn't. But it does take some effort to get it right and when, as in this case, the effort has been made it's good to see evidence of its impact.